Growing vines and aloe vera!
Image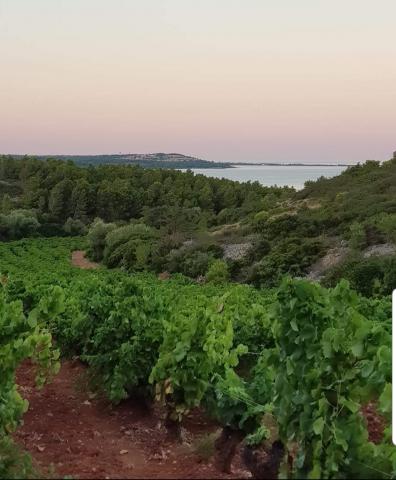 In Fitou, the culture of the vine has been developed since the Phoenicians. It is therefore natural that the village of Fitou gave its name, as early as 1948, to what is today the oldest Appellation d'Origine Contrôlée in Languedoc Roussillon.
The Champ Des Sœurs is a family estate whose origins date back to the 17th century. The vines overlook the sea and the ponds and benefit from the freshness and humidity of the sea breezes, as well as an unrestricted view. But Fitou is one of the driest villages in France. Fortunately, nature, which does things well, allows the plant to absorb the dew condensed on the leaves.
But in the last decade or so, climate change seems to be accelerating:
The grape harvest sometimes starts in July, notably in 2017 and 2020.
The vines can no longer stand the increasingly hot temperatures and can burn as they did in June 2019.
Rainfall has fallen below the threshold of 200 mm of water per year, during the 2019-2020 season, and the climate is becoming arid for the first time.
Arid has a synonym: desert. A word that is frightening when you are a farmer. Marie and Laurent had to find new solutions and partners like the Water Agency and the Chamber of Agriculture to test plants dedicated to this new challenge.
Image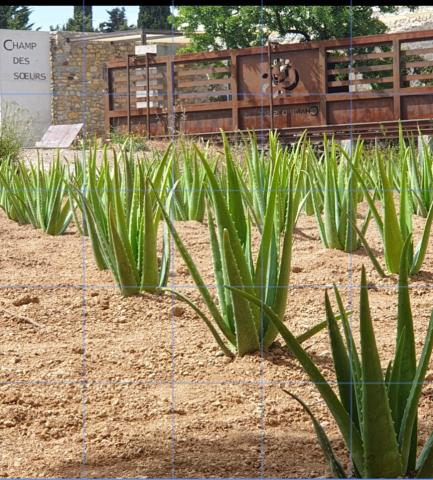 Aloe vera was the winner of this programme.
Today the Champ des Soeurs is diversifying with aloe vera in the field. We are experimenting with agroforestry, staying with Mediterranean species. We use mulching with "Bois Raméal Fragmenté (BRF)" to regenerate the soil, to maintain the water available to the plant but also to encourage the life of the soil.
We, Marie and Laurent, pick the grapes and aloe vera with our hands. It is a team effort, the work of a lifetime, the life of a couple.